In order to commit something to recorded media before all relevant details evaporate from my overloaded brain, I sat down and talked into the camera a little after getting back to my hotel.
Here are a few video clips and pictures.  I will add written commentary as time allows.
Burris
Here is a look at the XTR II 2-10×42 with an illuminated reticle.  I liked the turrets on this scope and thought it was overall well executed.  I plan to test one some time soon.
Bushnell
I thought the rangefinder with bluetooth to feed data into your Kestrel or smartphone was a good idea.  I also liked the 4.5-18×44 LRHS (Long Range Hunting Scope).  It seemed like a well worked out and streamlined piece.
Hawke
Hawke is bringing back the Frontier line of riflescopes, this time made in China.  The scopes I saw at SHOT were prototypes, so I suspect that they will be improved further before production.  I like the streamlined external package.  The new spotter (bottom picture) seemed to be a well optimized piece as well.
Not sure if I will get a chance to test these, but time will tell.  Last time I asked to look at a Hawke scope, nothing came out of it.  Either they are very busy or not very excited about loaning me a scope to look at.
Either way, I am a little too time limited to chase people, so as I lay out my testing plans for 2015, I assume that I will not be looking at Hawke products in any detail.
Hensoldt
Here is a picture of the locking turret on Hensoldt 4-16×56.  I am not sure what that cage around the scope is for, but it looked interesting, so I took a picture.
The 3.5-26×56 Hensoldt was shown with a ballistic computer hooked up to the scope in a very compact integrated way.  I was more impressed with this scope this year, than I had in years passed.  I think Hensoldt has gotten this thing worked out nicely.  I would have preferred more distinct clicks, personally, but what they have is perfectly workable.
Hi-Lux Leatherwood
The new 2-10×42 scope will be out in May.  It is a SFP design with a pretty interesting reticle.  The turrets at SHOT were a little soft, but that was a prototype.  Overall quality looked similar to CMR4, which I liked.  This will be an interesting scope to look at.
IOR
The scope in the center is the 16×56 fixed power.  It is an offbeat configuration, but I like it.
Leica
Here is a picture of Leica ER5 1.5-8×32 with the new 10×42 Ultravid HD+ binoculars.  I was very impressed with this ER5 scope and the binoculars were superb too.  It is interesting how much more compact these are compared to the Zeiss Victory SF they compete against.  The focuser on the Ultravid has the best feel for my hands of any binos out there.
Leupold
Leupold's new D-Evo was an interesting piece (that is the 6×20 prism sight on the right of the picture below).  It is not very common for me to see something truly original and this thing is.  The LCO in front of it is a ruggedized red dot sight with bright 1MOA dot.  I liked the combination of the two.
I like scout rifles and Leupold is one of the few companies addressing it.  The VX-R offering is a touch bigger than I like (it is a couple of pictures down), but the VX-2 1.25-4×28 was tiny at a tick over 9 ounces and looked perfect on a scout rifle.  The illuminated reticle of the VX-R 1.5-5×33 does gives it an advantage.  A lot of milsurplus rifle I shoot are very amenable to scout set-up (which does not require butcheringthe rifle), so I will test this one at some point sooner than later.  I think this is a good way to see how accurate my M28-76 really is.
Minox
Minox did something interesting to make sure you can see the markings on the turret in any light: the marking are ultra white and the two triangle with vertices touching when you are at zero are very easy to see.  It is also veyr easy to see when you are just once click off.
The turret on the 1-8×24 ZP8 is of a single turn variety with 10 mrad of adjustment available.  I plan to test this scope on my AR-15 chambered for 6.5 Grendel.  With 123gr SMK, 10 mrad gets me out to 900 yards.  However, the MR10+ reticle gives me another 10 mrad of reticle holdover with up to 4 mrad of wind/lead to work with.  I think that is more than sufficient for my purposes.
Nightforce
Schmidt & Bender
Sightron
Sig Sauer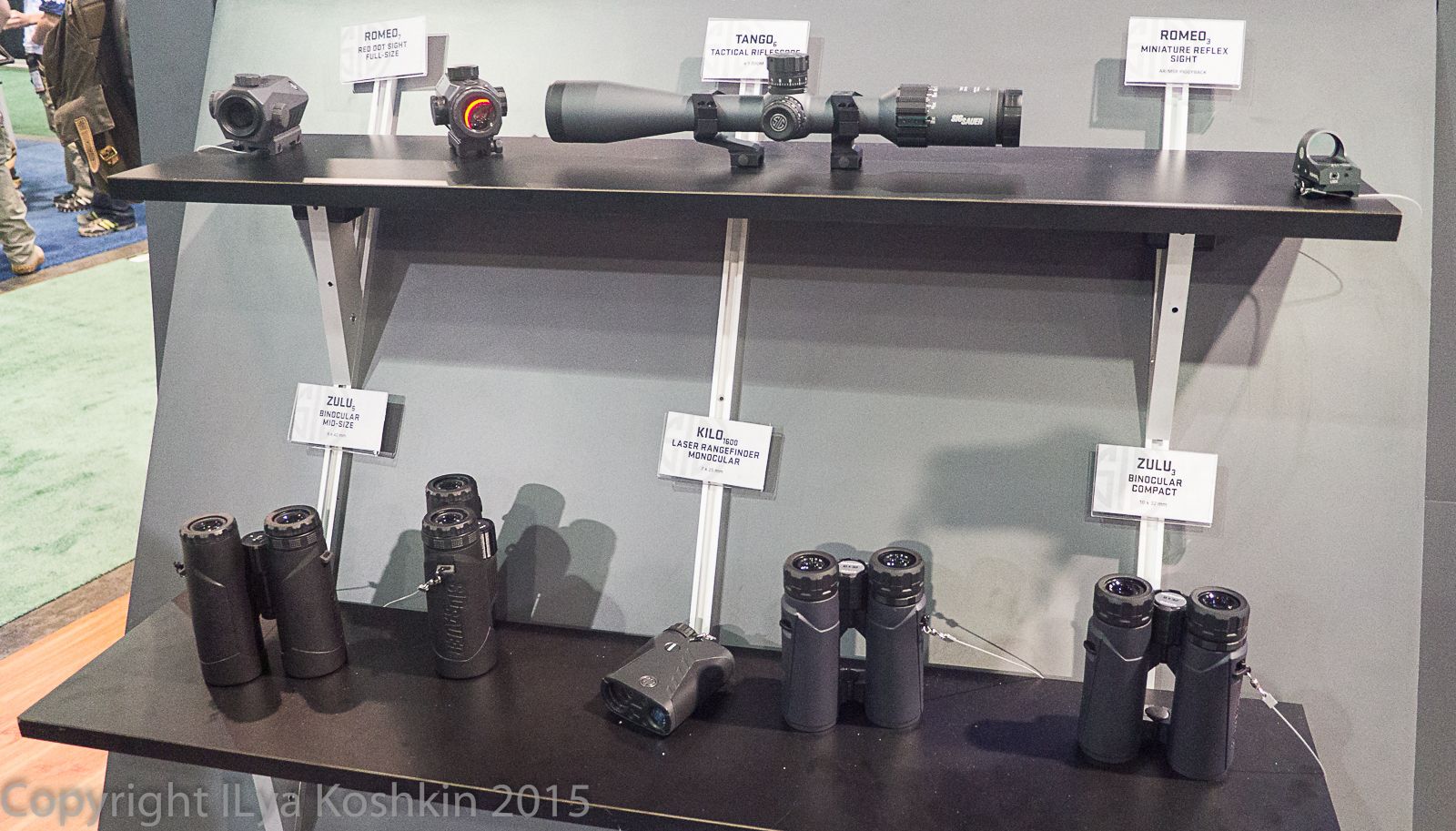 Steiner
Tangent Theta
Trijicon
Vortex
Zeiss