In an earlier post I went over the available cameras with 1″ sensor (16mm diagonal) and opined that there is now enough variety of point and shoot cameras built around that sensor size to make it the best allround choice for just about anyone who wants high quality pictures, but is not really into cameras per se.  Naturally, enthusiast compact cameras are also a very interesting proposition for true camera geeks like your truly since they cover such a broad range of applications.  I suspect that originally this camera segment was created for us, once camera manufacturers figured out that we are willing to spend a fair amount of money on nice cameras.   With all that, most of the time I see such a camera in the hands of a serious hobbyist is as a backup piece when for whatever reason he could not have his system camera with him.
Aside from the cameras based around a 1″ sensor, there is a whole differen category of enthusiast point and shoot cameras that I briefly mentioned in my earlier article.
These cameras are llrgely based around larger image sensors (mostly APS-C and Full 35mm) and are equipped with prime lenses (although there are a couple of notable exceetions).
Naturally, there are a couple of designs that are in the no-man's land with a 4/3″ type sensor which is half way between 1″ and APS-C.  The cameras are Panasonic LX100 and Canon G1X Mark II.  In terms of performance, they are closer to the 1″ crowd, so I am not going to pay too much attention to them here.  LX100 does deserve a special mention of sorts, but it has been out for a while now and is due for an update.  I am very curious to see if Panasonic will roll it in together with the 1″ models or keep it separate.
I messed a bit with the Adorama website to select only the cameras that are applicable to this category and here is the list:
Size comparison courtesy of camerasize.com.
Some of the entries are different flavors of the same model, but ultimately there thirteen distinct models in there.
At top of the of this whole large sensor/prime lens segment sit two cameras: Leica Q Typ 116 and Sony RX1R Mark II.  Leica comes with a 24MP full 35mm frame sensor and 28mm F/1.7 lens, while Sony incorporates a class leading 42.5MP image sensor with a Zeiss-designed 35mm F/2 lens.  Leica costs around $4,250, while the Sony is about a thousand cheaper. Both of these are expensive and very niche cameras.  I have tried the Leica Q and the feel of it is stunning.  It also seems to have the best lens I have seen to date.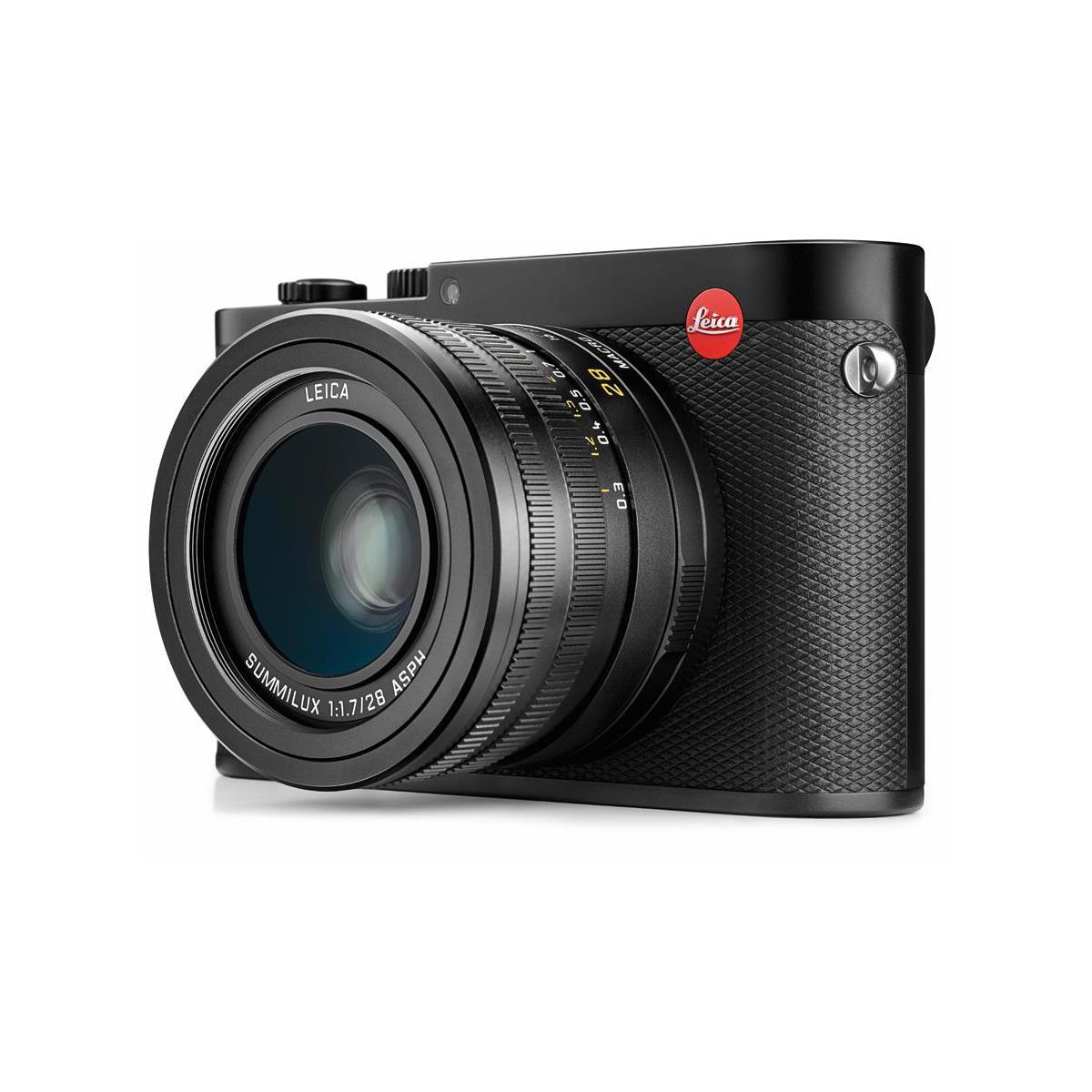 Sony RX1R Mark II is a technology tour-de-force  with stunning images and an excellent Zeiss lens.  However, I think the Leica lens on the Q has it beat hands down especially in terms of micro contrast and color rendering.  Now, it is hard to compare with different sensors, so take it for what it is.  Basically, the Sony will ultimately give you more detail, but Leica makes those details interesting.  To me the images out of the Sony require a lot more post processing work to make them look as good as those from Leica Q.
Notably, I think the RX1R is a better video camera, although both are really aimed at stills.  1080p60 video that both cameras produce is pretty respectable for short video clips of my kids that I routinely make.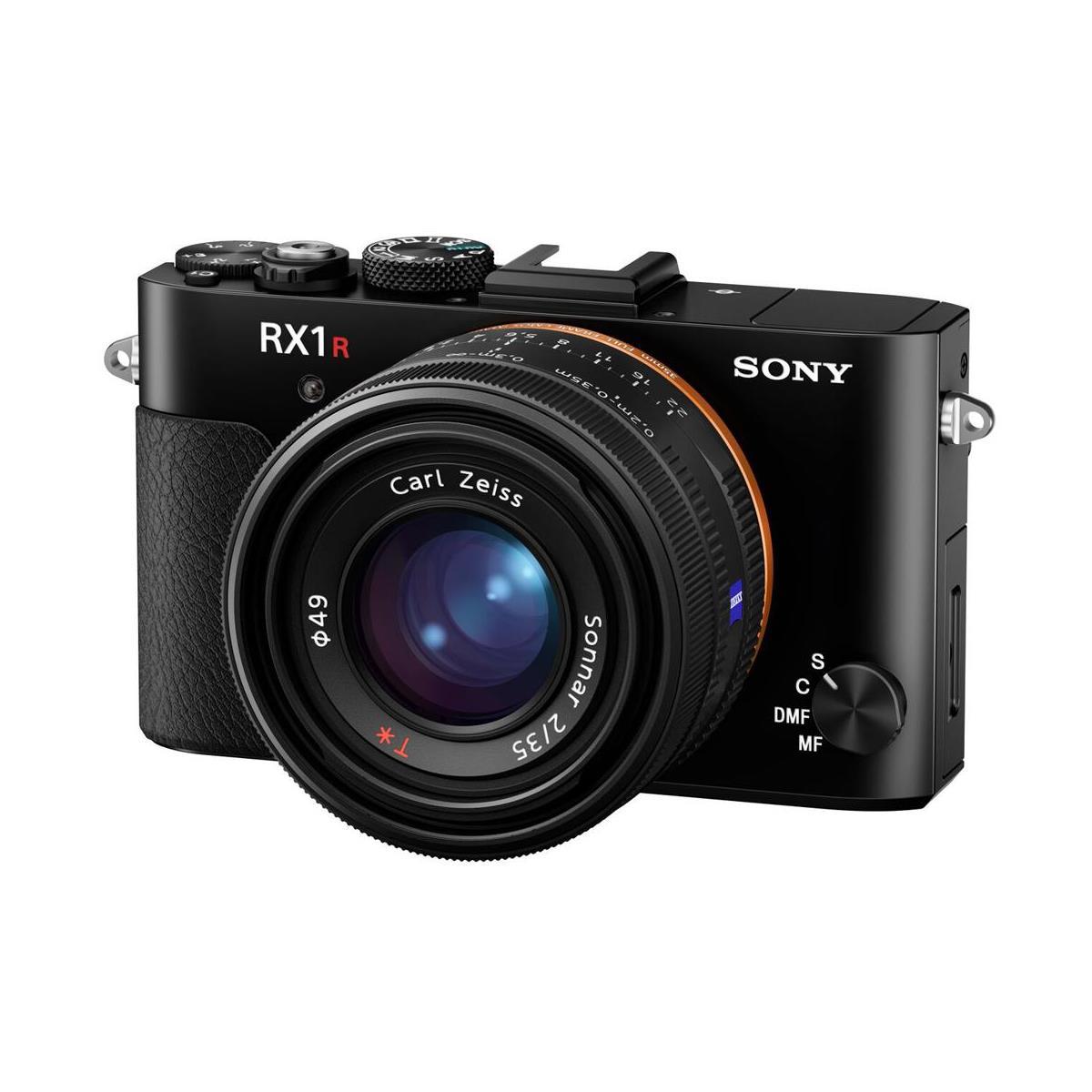 A step down in price, bracketing $2k, are the various Leica X cameras.  Leica has gone through several iterations of the X, all using a 16MP APS-C sized imager (a bit less than half the area of full 35mm sensors in Leica Q and Sony RX1 models) which deliver beatiful color and overall good ergonomics.  I am not fully up to speed on the earlier X cameras, but currently there are three in production in I understand things correctly:
– X Typ 113 offers a 23mm F/1.7 lens (35mm equivalent)
–X-U is the X Typ113 packaged into a ruggedized and waterproof body (which makes it a bit more expensive at around $3K)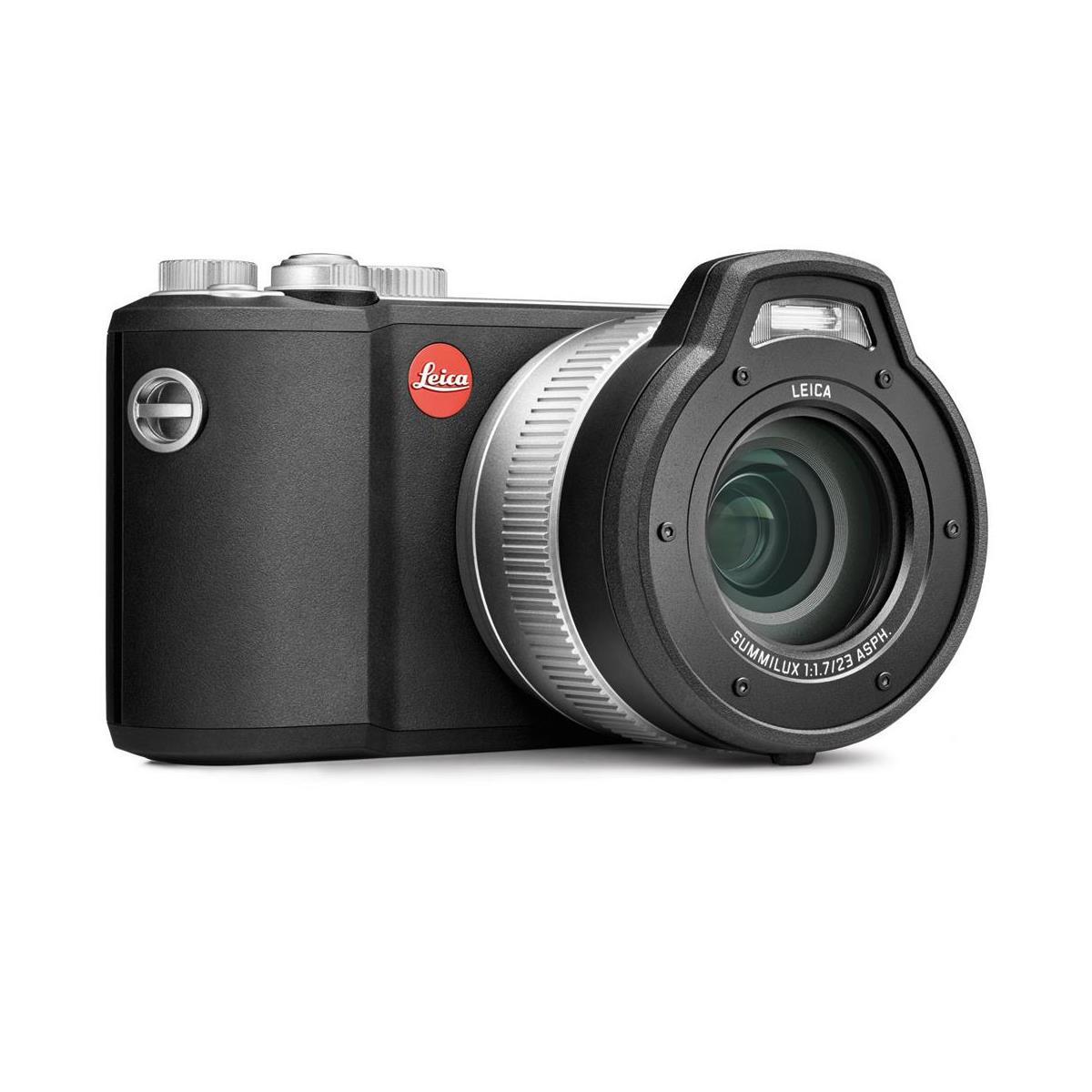 –X Vario swaps the prime 35mm equivalent lens of the X for a much smaller aperture zoom 24-70mm f/3.5 – 6.4 optic
Overall, I think Leica is finally converging on a coherent strategy for its non-interchangeable lens cameras, and I am curious to see how it will develop further.  The ruggedized Leica X-U is a brilliant move in my opinion.  To get this sort of imaging performance out of any other camera in a challenging environment you have to shove it into a waterproof/rugged case which immediately adds $1k to $1.5k to the camera price and makes it seriously bulky.  All of a sudden Leica X-U price does not look too bad.  For scuba divers it does not replace a proper waterproof enclosure, but for everyone else, X-U is an interesting option.  It definitely peaked my interest.  X Vario produces beautiful images, but I think Leica needs to give it a larger aperture lens.  As is, it really suffers in low light.  The X Typ113 is a nice camera, but it is really being undercut by Fuji X100T that I will mention next.  I think box X Typ 113 and X Vario are hurt by the lack of a built-in EVF.
Basically, I think Leica Q is spectacular (so much so that I plan to buy one).  Interestingly, the Q offers three preset crop modes to simulate three classic focal lengths: 6000×4000 at 28mm, 4800×3200 at 35mm and 3360×2240 at 50mm.  In its 35mm crop mode, the Q has similar resolution to the X, but outperforms it handily.
Next step down from the Leica X series in price is the Fuji X100T.  It is the third iteration of the Fuji X100 series and is a very nice one.  It has an excellent feel, same basic 16MP image sensor as the Leica except in Fuji's X-Trans form which uses a different color filter arrangement.  The lens is a 23mm F/2 (35mm equivalent), which is similar to the Leica X.  What makes a big difference is the presence of Fuji's hybrid eye level viewfinder which works beautifully and does not make the camera much bigger unlike the add-on EVF of the X series.  Image quality is excellent and Fuji ergonomics are very good for most people.  I suppose what I am saying here is that unless you are willing to pony up the cash for Leica Q or Sony RX1R Mark II (and if you not looking for a waterproof body),  Fuji X100T should be at the top of your list.  I think Leica X lens is still a touch better, but Fuji is not far behind and that view finder  makes all the difference in the world.  At $1300 or so the Fuji is also a fair bit cheaper.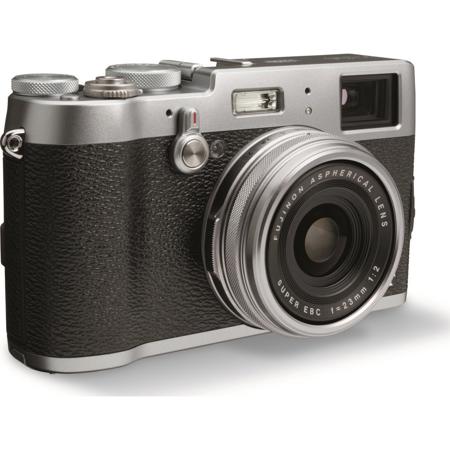 This year, Fuji added another fixed lens camera to its line-up, the X70.  It is the same basic imaging pipeline (sensor and processor) than the much more expensive X100T, but the composition is via the rear screen LCD only and the lens is a 28mm equivalent 18.5mm F/2.8.  The X70 is pretty new and is proving to be a pretty decent camera for $700, but I am not nearly as excited about it.  Autofocus is a little slow in low light and I am not sure what it offers me that the $100 cheaper Ricoh GR II does not.
Also, some early indications suggest that the 28mm equivalent lens of the GR II is a bit sharper  wide open (at F/2.8) than that on the Fuji and the GR II is slimmer.  There is another reason why I am so fond of the GR II and it may seem minor, but makes a big difference for me.  While most of the cameras I mentioned earlier are too large to be pocketable, the Fuji X70 and Ricoh GR II are if you have large pockets (and I do).  The GR II has a built in lens cover, while the X70 lens cover is removable.  That means that the cover is going to fall off in my pocket at some point and the lens will get covered with whatever else may be populating my pocket or scratched by an errant coin I forgot to remove.  Even a slim protective filter makes a difference in this case.  Also, a removable lens cap means I need two hands to deploy the camera.  With the GR II, I can quickly yank the camera out of my pocket and get a shot off with one hand if need be.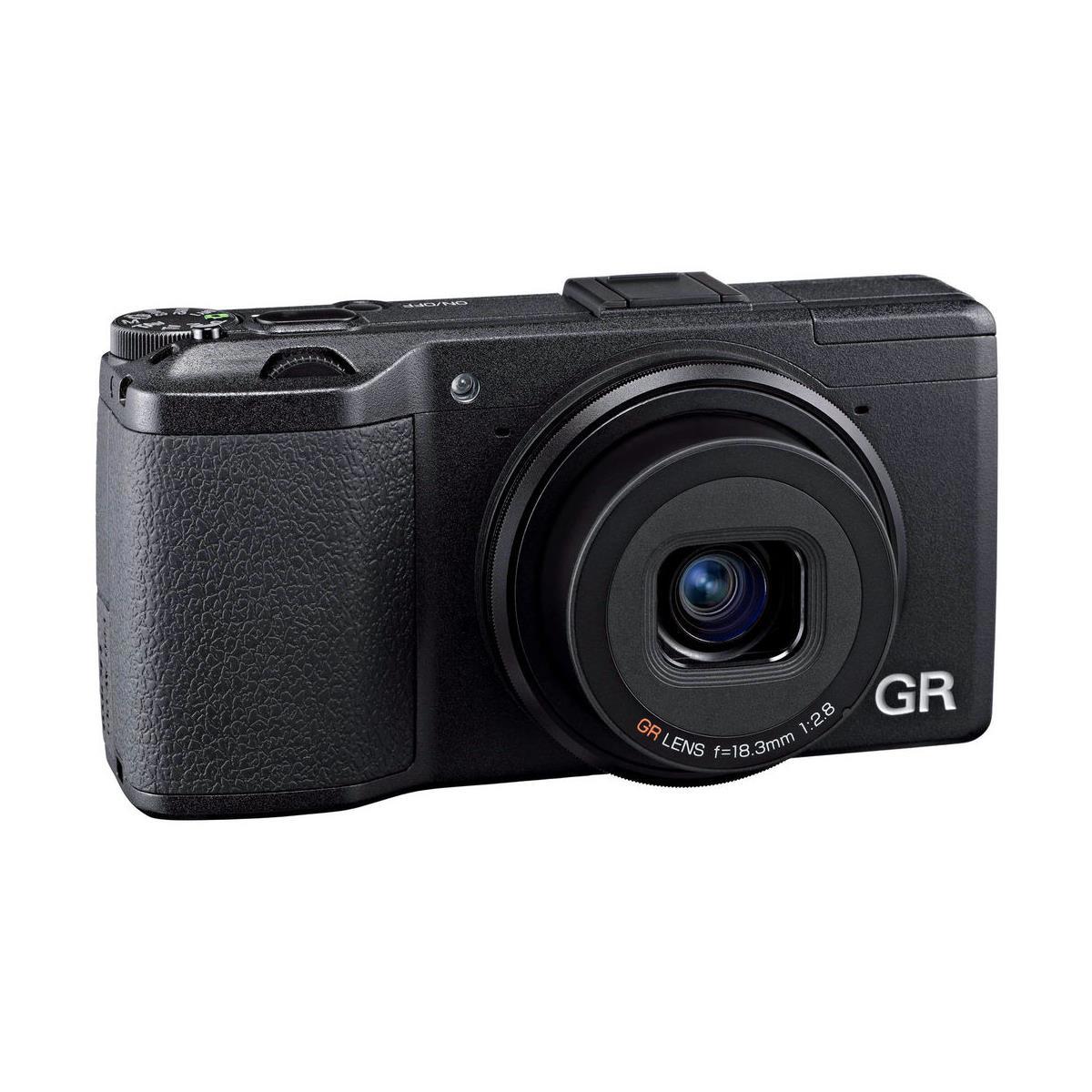 Lastly, there is the Sigma Quattro series.  These cameras look is plain weird (Earlier Sigma Merrill series cameras had conventional look, but with Quattro they went… unique), but they are surprisingly comfortable to use despite (or because of) that odd look: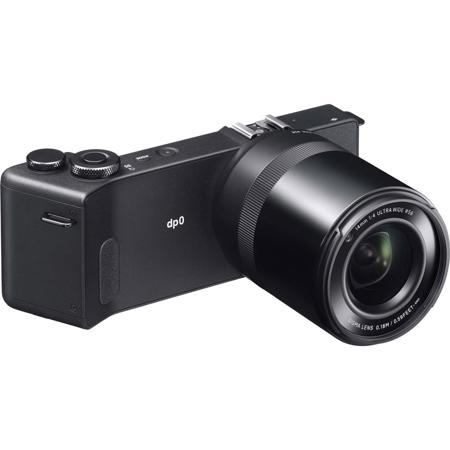 In some ways, Sigma's fixed lens camera strategy is the most coherent one of all.  They have four models that are identical except for lenses:
DP0 14mm f/4 (24mm equivalent)
DP1 19mm F/2.8 (28mm equivalent)
DP2 30mm f/2.8 (45mm equivalent)
DP3 50mm f/2.8 (75mm equivalent)
None of these have an eye level viewfinder and all of these utilize Sigma's unique Foveon image sensor.  I am not going to get into details of how this image sensor works, but the end result is that in good light these cameras deliver superb images and as soon as the light gets low, the image quality becomes absolutely horrid.  When I say horrid, I mean that at ISO 800, cameras with image sensors oh laf the size of these behave similar or better and beyond that, they are markedly better.  For low light, any of the compact cameras with 1″ sensors (like Sony RX-100 and Nikon DL24-85 are better).
However, if all you do is daylight photography (Sigma DP cameras do not have video modes), these cameras can deliver stunning images.
Anyhow, at the end of this whole meandering write-up, it should be fairly clear which ones I like enough to recommend.  Still, I'll offer a brief summary:
-If you are on a budget and enjoy street photography, get Ricoh GR II with its 28mm equivalent, sharp F/2.8 lens
-If you prefer the 35mm equivalent focal length, Fuji X100T has a lot to recommend itself.
-If you can afford it, Sony RX1R Mark II ultimately offers the best absolute image quality here with also with a 35mm lens, but I am just not a huge fan if its ergonomics
-I like street photography, so Leica Q Typ 116 is the most appealing camera here for my purposes (and I have it on order)
-Lastly, if you spend a lot of time hiking, biking, skiing and snorkeling Leica X-U should be at the top of your list